Cement Colors continues to drive the industry forward with Concrete That Rocks™.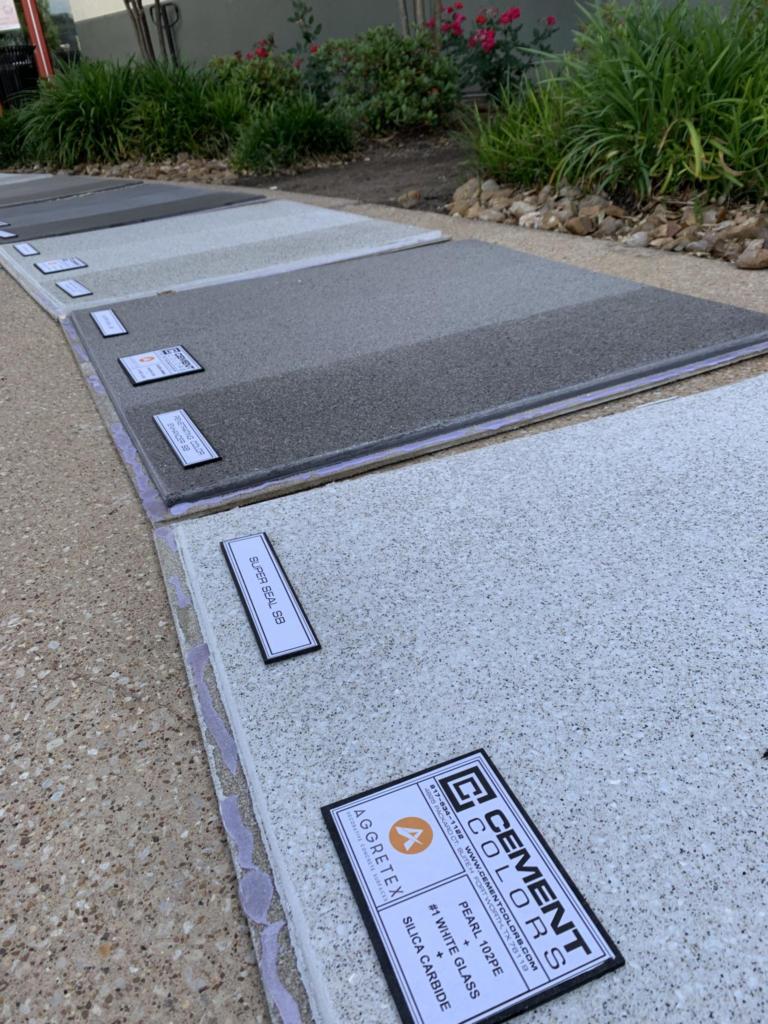 Cement Colors teamed up with RHI Flooring out of Maryland to create these mock-ups for a Texas mall. Each custom sample was a variation of Aggretex "Rocked" system that allows for decorative aggregate or glass to be blended into the concrete matrix. After the surface was finished ChemSystems Surface Etch was used to expose the decorative aggregate and glass.
Comments are closed.